Finally I have some photos to show!
Here is my 'School' at Bukit Timah, right opposite Beauty World Center. Bus 961 takes me from Woodlands Interchange to Beauty World Center within 30mins. The bus stop is just 10mins walk away from my school at Chun Tin Road.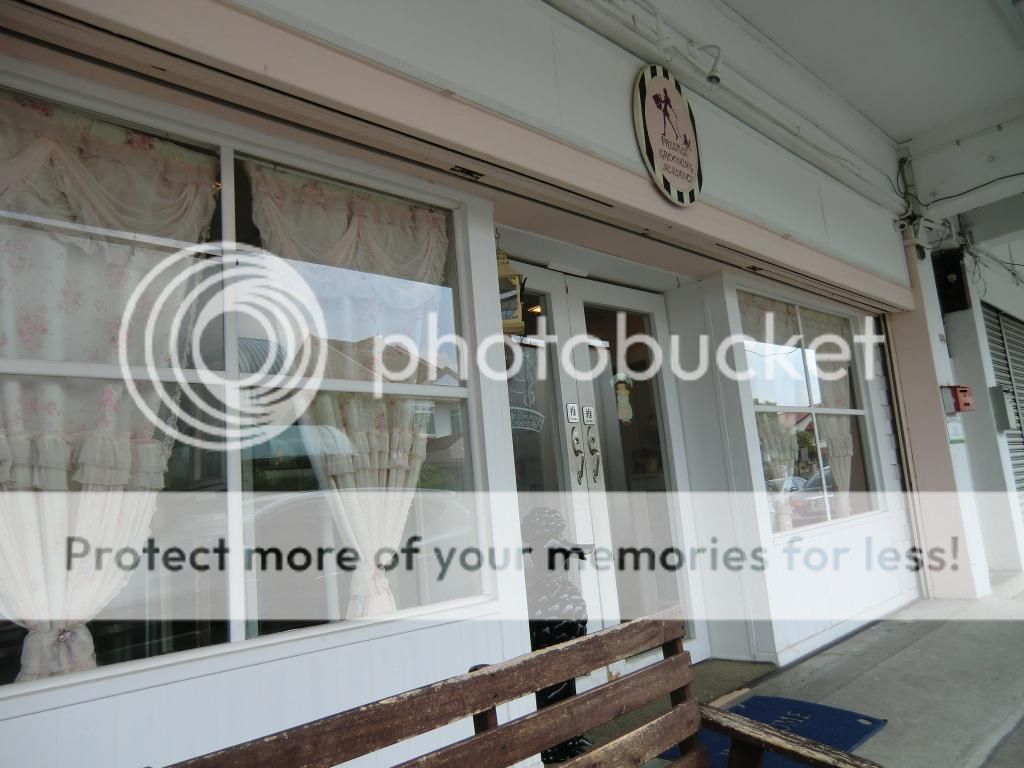 P.G.A Since 2001.
I'm still doing basic grooming and there are so much to learn!
First lesson was CanCan the (male) Toy Poodle, cuddly and friendly.
And I showered Handsome the shihTzu cross Maltese (male) which look so much like Niki!
Second lesson was with Lambery the (male) Toy Poodle with lots of matts on his body.
Combing him along took me 2 hours.
Third was with Alska the very tough (male) Toy Poodle. This is a tough character! I had so much struggle with him and throughout the 4 hours of grooming him, I still have not completed ear cleaning and nails clipping. He hates especially shaving of the paws. Ended up laoshi did most of the things. :X
Now the fourth lesson today.
Showered ShihTzu mama:
小
小
公主
(little princess)
Yes her name is
小
小
公主
(little princess)
Not too sure why this name came about but there are way too many dogs there.
Showered and cleaned her ears.
She just gave birth to 1 puppy two weeks ago and she is breastfeeding. We can hear her pup whining at basement one. She is a pretty tzu. :)
My next encounter was with this Pug.
Her nickname:
小
豬
(little pig)
Her actual name was a japanese name which I couldn't remember, but anyway she can react to being called
小
豬
(little pig)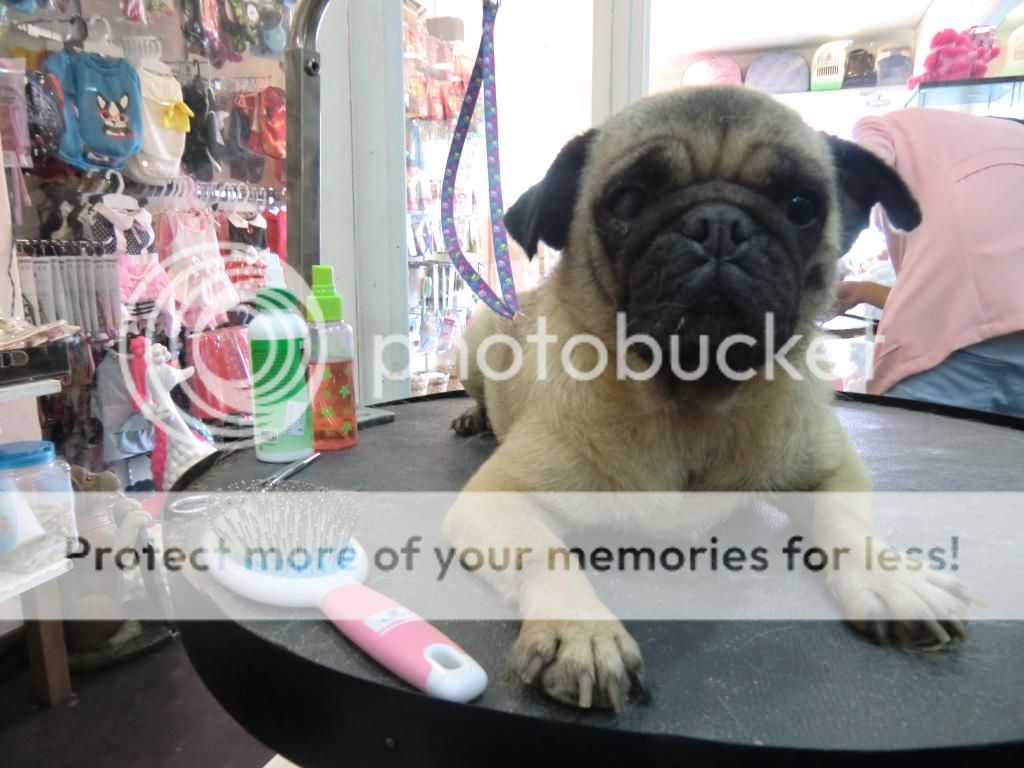 She sheds ALOT !!
Give her a light pat on her body and all her fur comes flying around. I spent some time brushing her and was horrified by the amount of hair she is dropping until laoshi told me that it's normal.
Sigh.
She is cute, but I hope no one brought her home just because of her cuteness and overlook on this fur-shedding machine.